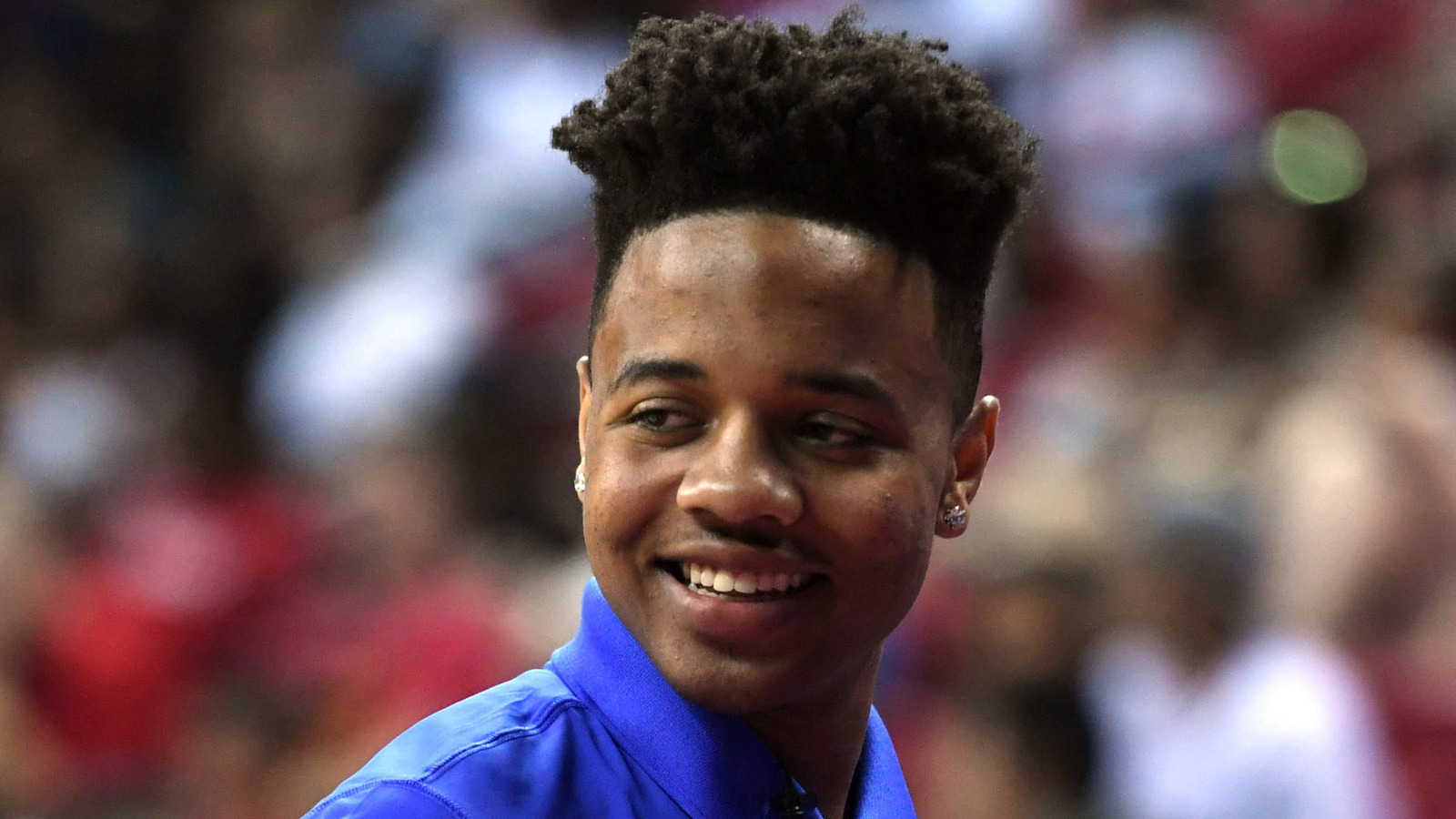 Could Markelle Fultz have a bigger rookie impact than Lonzo Ball? Joe Camporeale-USA TODAY Sports
Los Angeles Lakers guard Lonzo Ball is the marquee attraction of the NBA's 2017 rookie class. Part of it is the marquee franchise, part of it is his college career, and part of it is definitely his outspoken father, but it's safe to say we will be hearing about the former UCLA guard more than any other rookie this season.
That doesn't necessarily mean Ball will be at the top of his class, though he may be favored to be. He's well-equipped to find instant success at the NBA level, but here are five other young studs that have a chance to outshine him.
5) Jonathan Isaac, Orlando
Isaac flies under the radar a bit because he's not an off-the-charts flashy player and played his one year of college basketball at Florida State â?? not a particularly flashy basketball school. He is, however, expected to be an immediate contributor to an Orlando team that will need it.
Isaac is a versatile forward who, while not yet an elite scorer, can impact the game in many ways. He's a solid defender who can score when needed, with a growing shot from outside. He has strong potential as a rebounder, and he has the type of length and athleticism that makes scouts drool.
The odds are low that Isaac outdoes Ball in terms of scoring and assists right away. However, he may offer a more complete game than his counterpart, stuff a few stat sheets, and prove more impactful off the bat.
4) …
Read Original Post at
http://www.yardbarker.com/nba/articles/5_nba_rookies_who_could_have_a_better_season_than_lonzo_ball/s1_127_24365920

Sports Media 101 searches and spiders for news it aggregates from across the web about your favorite sport or sports team. This article is originally posted at another site not affiliated with Sports Media 101. The portion of the article posted here is to provide a sample of the content available at the linked site. Please click the link to read the full article. Sports Media 101 does not claim any ownership to the content and all rights are retained by the original copyright owner.
Tags:
Dallas Mavericks
,
De'Aaron Fox
,
Dennis Smith Jr.
,
Jonathan Isaac
,
Josh Jackson
,
Lonzo Ball
,
Los Angeles Lakers
,
Markelle Fultz
,
NBA
,
Orlando Magic
,
Philadelphia 76ers
,
Phoenix Suns
,
Sacramento Kings